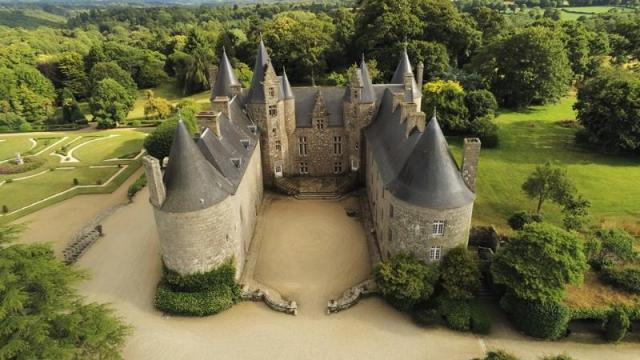 Departemental domain of the Roche Jagu
The Château de la Roche-Jagu and its contemporary, medieval-inspired park open their doors to you for an original discovery where nature, heritage and landscape creation combine harmoniously for the greatest pleasure of the eyes.
A breathtaking panorama of the Trieux valley will also be offered to you during your visit.
Day 1
Kergrist castle

The "pearl of the Trégor" alone, already its brilliance, but set in an environment that blends marvellously with this jewel, it gives Kergrist Castle a perfect harmony in the architectural balance of the gardens adapted to its facades.
The landscaped gardens are in constant evolution for the pleasure of the walk.
Once designed after a cartoon by Le Nôtre, it still retains its perspectives today with the technical developments and improvements of the 21st century.
Rosanbo castle

Situated a short distance from La Lieue de Grève, Rosanbo remains one of the most important castles in Brittany.
This vast quadrilateral, laid out over six centuries, is surrounded by a magnificent French-style garden with the "Remarkable Garden" label, thanks in particular to its 2.5 km of vaulted hedges, which are among the longest in France!
Dinner in a partner restaurant
Located in one of Lannion's historic districts, the chef will be delighted to welcome you in a warm atmosphere and offer you his menu based on fresh, local and seasonal products.
Day 2

Tonquedec castle

Overlooking the Leguer valley, in an exceptional natural setting, Pierre, the caretaker, opens the doors of the castle for you to immerse yourself in medieval Brittany.
With its 11 towers, including two keep towers, this castle, the second largest medieval fortress in Brittany, reveals its defensive system and, in the courtyard, the daily life of the Breton nobility of the 14th and 15th centuries.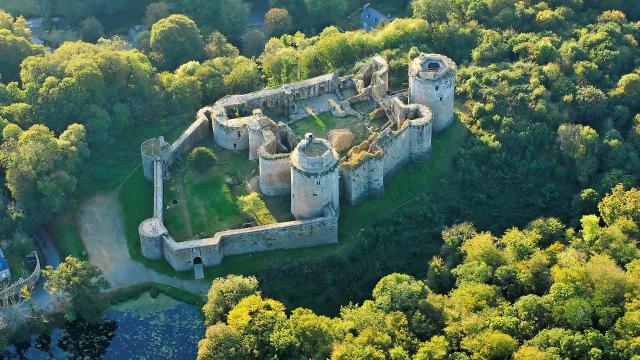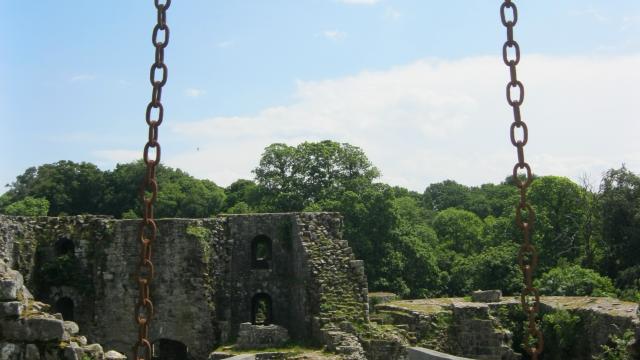 Hiking from Tonquédec to Kergrist
For those who wish, we propose you to discover two castles at the bend of a hiking loop (9km)
Tariffs : 102,50 € per person
Including :
1 night in a 3* hotel with breakfast
1 dinner (excluding drinks)
1 hiking sheet from Tonquédec to Kergrist
entrance fees to the castles of Tonquédec, Rosanbo and Kergrist
The course of the stay will be communicated to you definitively once the reservations have been made.
Un programme à la carte
An escapade, a long weekend, a stay with a leitmotiv: discover Brittany, our Brittany – Pink Granite Coast… then Degemer Mat e Breizh !
Angélique and Elodie are keen to help you discover the Trégor, rich in culture and heritage, coastal walks and paths, beaches and towns with character.
Do not hesitate to contact them, they are at your disposal to organise your visits, tours and stays to make you live the essence of Brittany.
Angélique : 02 96 05 54 31
Élodie :        02 96 92 92 17
votresejour@lannion-tregor.com