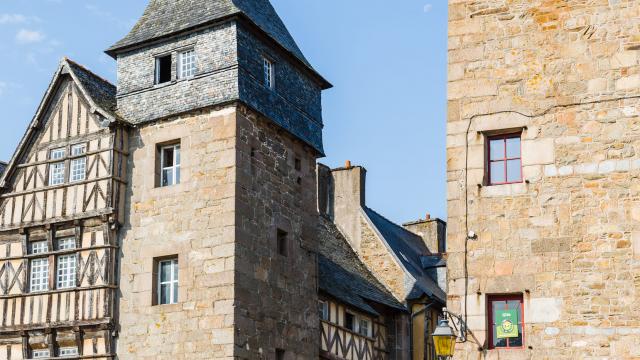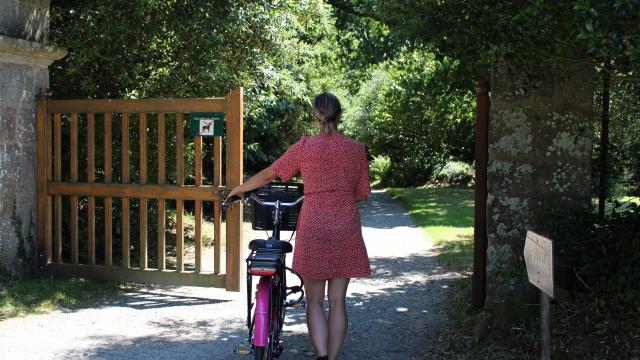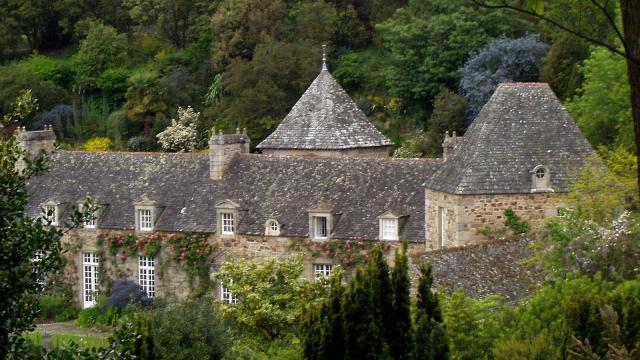 Day 1 –  Tréguier

After picking up your electrically-assisted bikes, you will set off over the course of these 2 days to discover 3 of the 5 remarkable gardens that make up the Pink Granite Coast.
Kerdalo gardens
Imagine a Russian prince buying a piece of land of several hectares in Trédarzec, a playground to let his passion for botany express itself. Today it is his daughter who welcomes you. The garden remains in the same spirit and mixes a fine knowledge of the plant world and a poetic atmosphere, as its creator Peter Wolkonsky wished, in the image of an impressionist painting.
Tréguier, Historic capital of the Trégor and former episcopal city
One of the most beautiful cathedrals in Brittany and a majestic cloister, 57 half-timbered houses, one of which sheltered Ernest Renan during his childhood, are some of the monuments contributing to the fame of the city.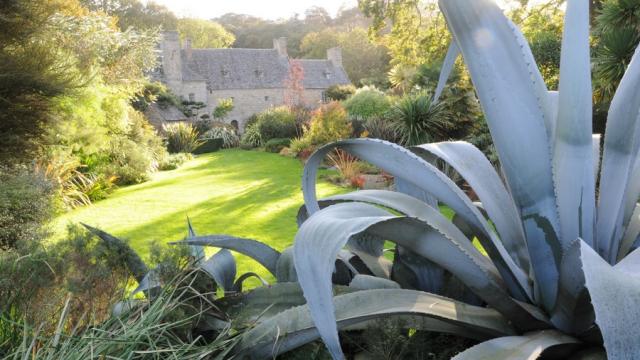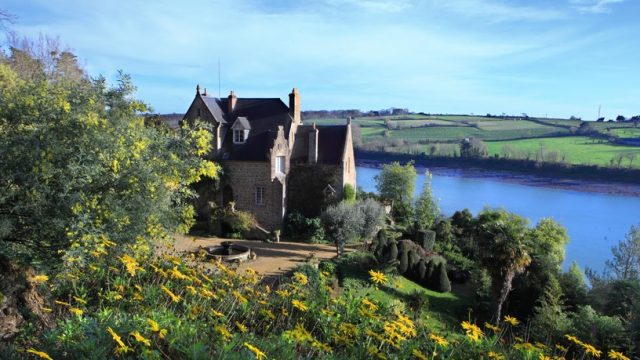 Day 2

Kestellic gardens
As you stroll through this remarkable garden, you will observe cacti, palm trees and bamboos in the land of hydrangeas, testimony to the remarkable microclimate of the region! A grove of tree ferns native to Australia, unique in France, symbolises this particular climate. This garden takes you on a journey around the earth, without moving from the banks of the Jaudy.
Pellinec gardens
Diversity in beauty: this garden, nestled at the bottom of the bay of Pellinec, is conducive to the admiration of a wide range of plants. The gardens have been designed according to the differences in soil to favour the natural beauty of the plants. The 7 ha are divided into several themes : the exotic, austral, English garden, the Himalayan alley and the water lily pond. The search for harmony of colours and graphics is continuous, as well as the enhancement of the rarest plants!
Kerfouler gardens
A garden of inspiration with 18 atmospheres, more than 1000 varieties of plants and a wide range of styles: modern, artistic, classic, natural, romantic… to be enjoyed with a cup of tea!
Tariffs : 135 € per person
including :
1 night in a 3* hotel with breakfast
1 dinner (excluding drinks)
the rental of an electrically-assisted bicycle for 2 days
entrances to the gardens of Kerdalo, Pellinec and Kestellic.
The names of the gardens will be communicated to you definitively once the reservations have been made..
An a la carte program
An escapade, a long weekend, a stay with a leitmotiv: discover Brittany, our Brittany – Pink Granite Coast… then Degemer Mat e Breizh !
Angélique and Elodie are keen to help you discover the Trégor, rich in culture and heritage, coastal walks and paths, beaches and towns with character.
Do not hesitate to contact them, they are at your disposal to organise your visits, tours and stays to make you live the essence of Brittany.
Angélique : 02 96 05 54 31
Élodie :        02 96 92 92 17
votresejour@lannion-tregor.com